Match Information
COMPETITION DETAILS, LOCATION, LODGING
The 2022 Vortex JP Tri-Gun will be held on June 10th-12th, 2022 at the Forest Lake Sportsmen's Club and will feature 9 exciting and challenging stages with the same high quality that many shooters have come to expect from the Minnesota 3Gun Group.  New this year will be the addition of a Modified Optics Division that will allow RDS pistols and shotgun rules similar to IPSC Shotgun.
The match schedule will be Half-Day Format this year for Day 1 and Day 2.  Squads 1-6 will shoot AM on Day 1 and PM on Day 2. Squads 7-12 will shoot PM on Day 1 and AM on Day 2.  Vortex Optics and JP Enterprises will provide "Beer and Pizza" after the shooting is completed on Day 2 (weather dependent). On Day 3, all Squads will shoot AM and the Awards Ceremony will follow after.
Must be a registered PractiScore User (no fee)
DIVISIONS
MODIFIED OPTIC DIVISION – New for 2022. Please familiarize yourself with this division and its criteria prior to registration.
ROUND COUNTS
SUBJECT TO CHANGE – These are approximations from the stage designs as they are currently on paper.  Slight changes may occur when the stages are built on the ground the weekend before the match. It is recommended to bring double the round count.
Pistol or Birdshot Option
Pistol or Rifle or 9 Slug Option

Gate 2 – Clubhouse and Stages 3, 4, & 5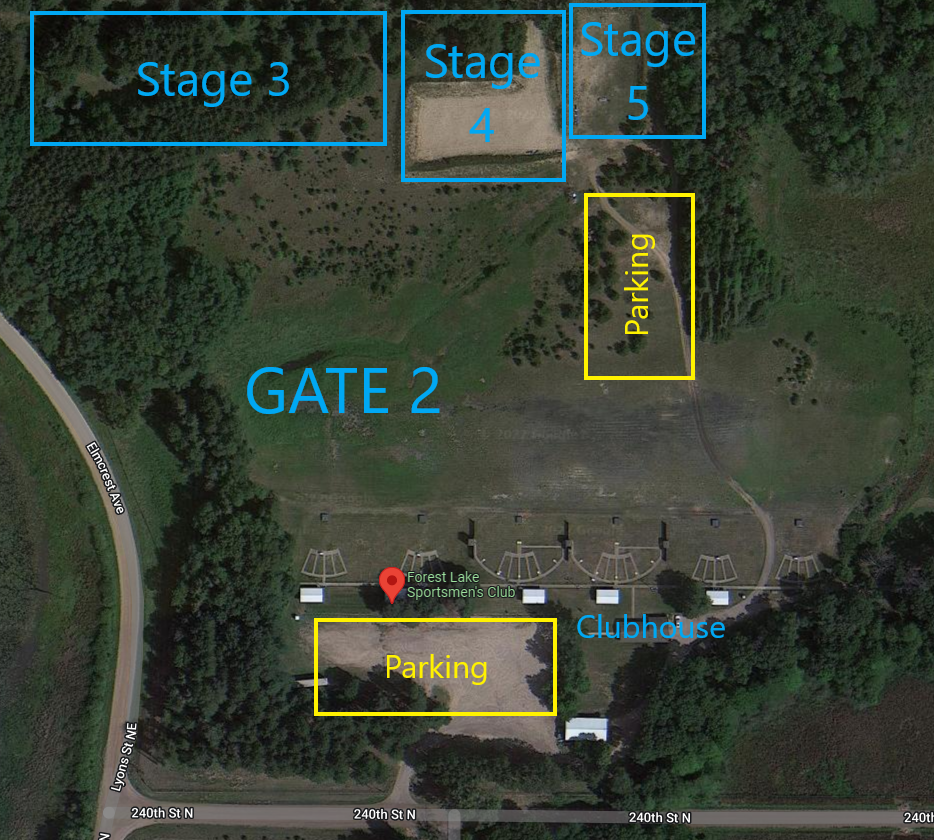 Gate 3 – Stages 6, 7, 8, & 9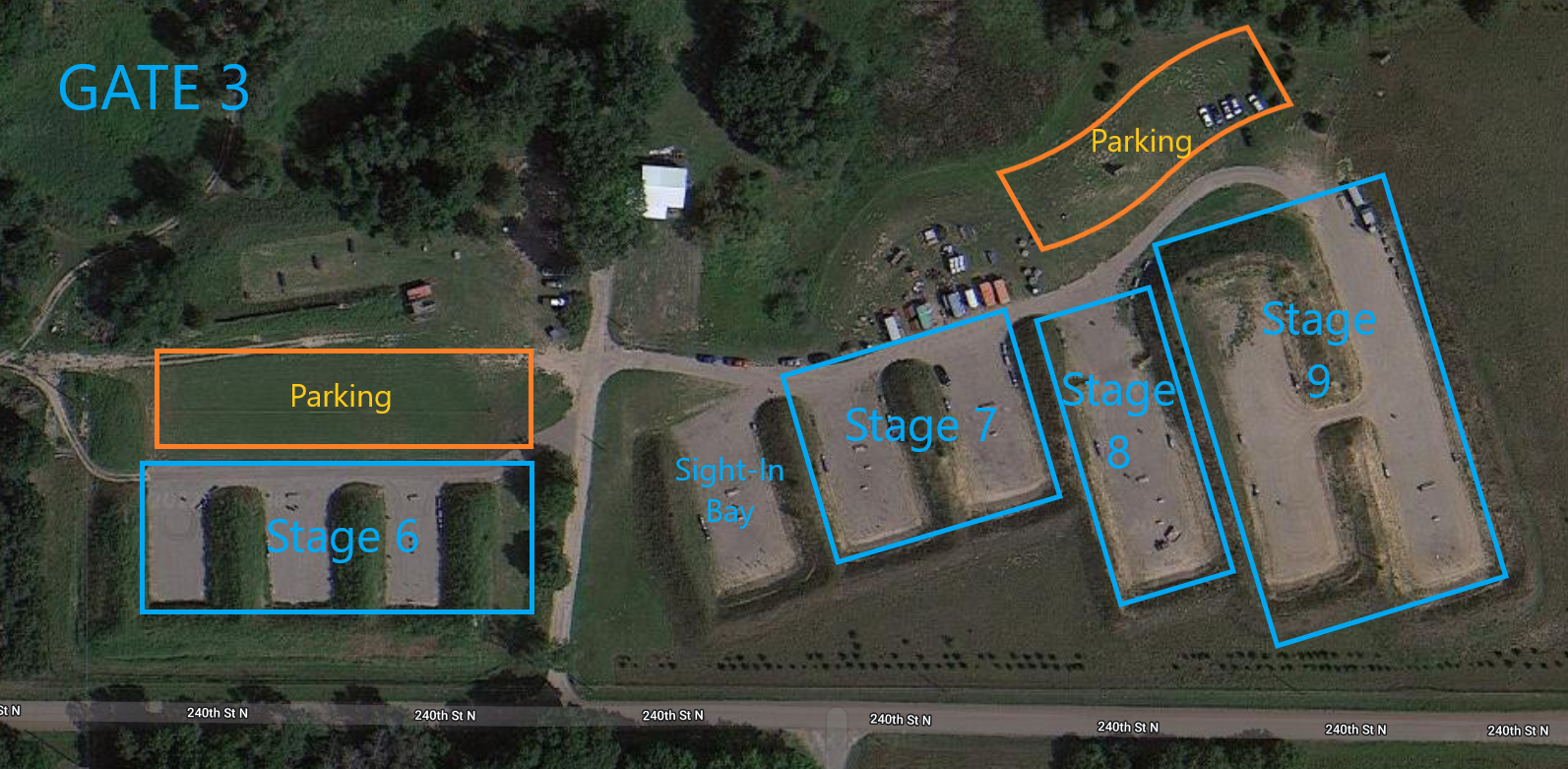 Stage Schedule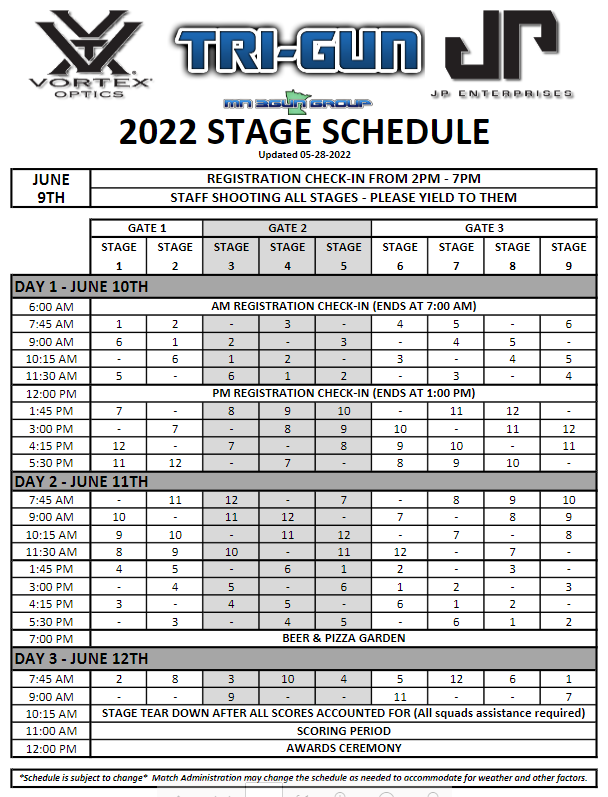 Squad Schedule